Founded in 2001, is headquartered in Palm Desert, near Palm Springs, California., USA, with manufacturing and worldwide distribution facilities in Indio, California.
Our company's philosophy is to design and produce sexy swimwear and accessories for the confident individual; styles that include, one piece thong swimwear, high cut leg sheer when wet swimsuits, topless one piece bathing suits, g-string bikinis, plunging cut Rio bottom one piece suits, tan through swimsuits, and a host of accessories such as our highly popular line of Sheer T shirts. We were selected to produce the promotional thong one piece swimsuits for the Borat movie as well as other productions such as Spring Breakers with Selena Gomez and Vanessa Hudgens, the hit TV show Dexter and many others. Inspired by the hit TV show and movie "Baywatch", Brigitewear's ever popular Baywatch styled 2Scoops swimsuit has become a perennial favorite. Brigitewear has become one of the world's largest suppliers of sheer & thong swimwear as well as topless swimsuits.
Brigitewear's websites www.brigite.com, and shopping site www.shop-brigite.com, are ranked in the top five in the world by Alexa.com, the leading Web Information service (an Amazon.com company) for shoppers searching for our specific type of specialty products. www.shop-brigite.com ranks in the top 1/2 of 1% in the world for total web traffic1.
Our products are all made in the USA and undergo rigorous quality control checks. Since Brigitewear is sold direct from our company to our customers worldwide through our secure online store, we are able to offer our customers a superlative product at wholesale prices. Purchases may be made via credit card, PayPal™, Amazon Payments or Visa, MasterCard, Discover or American Express, assuring our customers a seamless and safe shopping experience.
Brigitewear is specifically designed for those individuals who are free spirited, those who chose to live life to the fullest and enjoy every minute. To those people our products are dedicated, and to those people we say "joie de vivre"! (Brigitewear philosophy....read more)
Our mission is to: "Provide the finest quality, uniquely designed made in the USA products, combined with superior customer service - second to none".
Brigitewear is a registered trademark of Brigitewear International
Brigite, Brigite swimwear, Brigite swimsuits, Brigite bathing suits, Sexy swimwear to the world, Creating Special Moments, Turn Your Dreams into Reality with the click of a button, Brigite Nouveau and Brigite Classique, are trademarks and/or service marks of Brigitewear International. All material contained herein is copyrighted by Brigitewear International.
---
All Brigitewear products are designed and made in the USA in our Southern California facilities.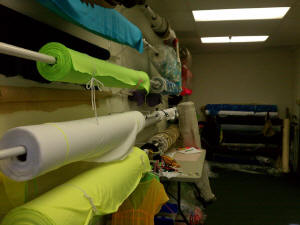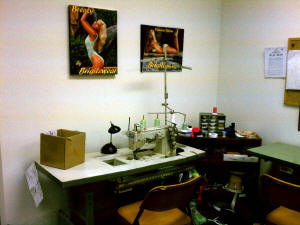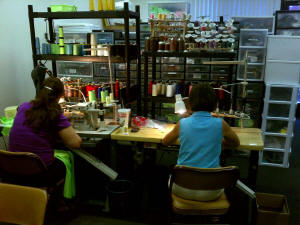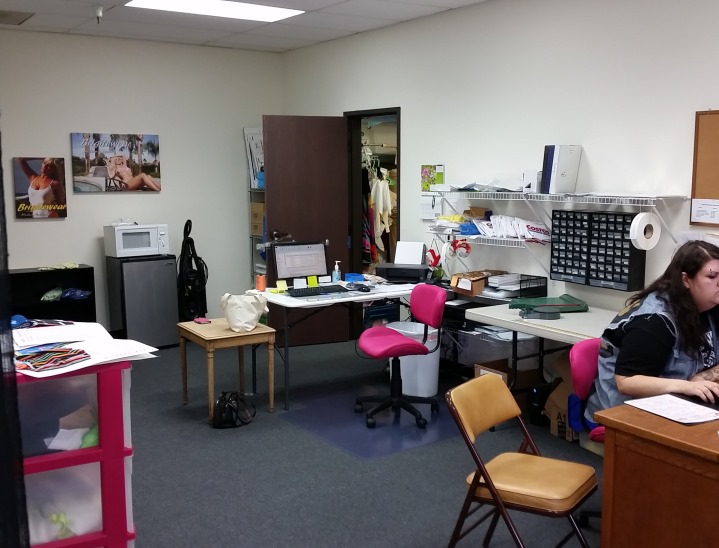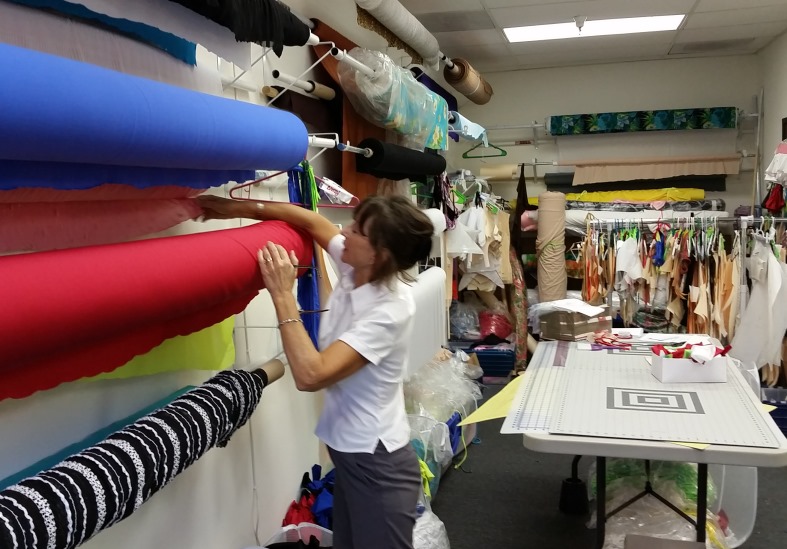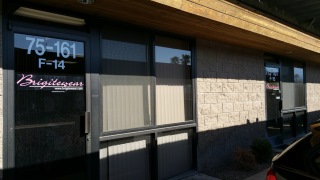 ---
A look inside Brigitewear
Style: |noun|: /stīal/ - mode of fashion, as in dress, especially good or approved fashion; elegance; smartness.
Fashion: |noun|: /ˈfaSHən/ - a style that is popular at a particular time, especially in clothes.
Brigitewear is unique in the world of fashion. It was founded on principles very different from the vast majority, if not all, clothing designers and manufacturers. Here we will give you an overview of the philosophy of Brigitewear and let you decide if this philosophical view incorporates into your particular lifestyle and/or beliefs and concept of self. We believe true elegance has nothing to do with transient fashions. It is something timeless.
Style – Yes, style as defined, is a "mode of fashion", but Brigitewear defines that a step further. We want to quantify "style" down to an individual level. Most people have a style to their persona. This "style" carries over into their "fashion", or better and more simply put, what they choose to wear. To many, their personal style dictates that they wear nothing but the latest "fashion" as dictated by the chic fashion houses and designers from Paris, New York, London and Milan. These people must only have what is "current and hip". Conversely, on the other extreme, are people whose sense of personal "style" is to wear the same clothing they always have, never even considering a change due to trends in the worldwide fashion scape. In between these two types lies a smaller subset of people wherein the Brigitewear customer resides, the customer that will embrace the "Brigitewear California Lifestyle".
Brigitewear's designs are not meant to attempt to sway public opinion in what is current, hip and trendy each year. Brigitewear designs its "fashions" to appeal to this narrow subset segment of the population, a segment with a defined personal "style" mindset, a group of people who know what they want in "fashion", what looks good on them. They will venture out of their comfort zone but not because of what's trendy, but to experiment with what they or someone close to them likes. Serving that particular group of people has been our philosophy since the birth of our brand.
Brigitewear's main line of products is internally referred to as our "Brigite Classique" line. These products are some of our original designs such as the 2Scoops (Baywatch style) one piece swimsuit, the St. Raphael lined thong one piece, the St. Tropez sheer one piece thong, the Cannes line of bikinis in thong, Rio and G-strings styles, the Sheer T Shirt and the Versailles and four other topless one piece bathing suits. This line is reproduced each year in our standard colors.
Swimwear is a product that has a shorter life expectancy than most clothing. Sun, chlorine, salt water, all take a toll on swimwear material. The suit you loved so much will someday need to be replaced. But will you be able to? Always a dilemma, usually the answer is "no". However, Brigitewear has chosen to address this need. The need for the person who knows her "style", who knows what looks good on her and is unwilling to compromise that sense of personal style based on the mores and whims of current "fashion". She wants to be able to replace that favorite swimwear year after year as needed, maybe add different colors, but know that the piece will be there for her. To that end, and for that person, Brigitewear Classique exists.
Realizing though that even the most self-assured customer wants to experiment with different looks, each year, Brigitewear will also introduce a smaller collection of new products, internally called the "Brigite Nouveau" line. These products will be new designs and new materials, many very limited in availability. These fashions however do not mimic the colossal crush of product flooding the market from the fashion houses of Europe and the US, but are rather selectively designed and produced in small quantity based on the interests and tastes of the Brigitewear customer. Some will become staples in the Brigitewear Classique line based on customer input and availability of material.
Brigitewear is designed and produced in Indio, California and sold directly to our customers worldwide through our online store as well as select products through Amazon.com. We are committed to producing a quality fashion product at an affordable price to a customer whose "style" is self-defined and solid, not dictated by the winds of change in the "fashion" industry. To you, our company, its products and people are dedicated.
Contact Us: Contact us via the form below or call our automated attendant at (800) 757 2550 x 3
---
---

" Live More.....Wear Less " ™
Indio, CA USA 92201
(800) 757-2550 x 3 (Mon-Fri 8:00-4:00 PST)