Product Categories
---
---

---
We accept:


---
---
---
---

Azur Men's thong swimwear in Royal Blue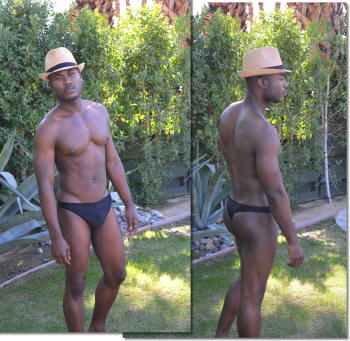 Azur thong swimsuit for men in Black - very chic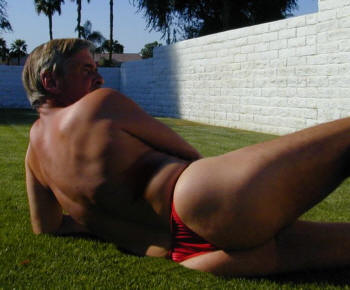 Sleek continental thong design here in Red
Masculine and sexy designed thong for men
The Men's thong Azur in Copper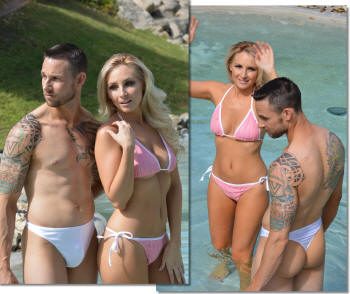 The White Men's Azur thong bathing suit
Azur Men's Thong Swimsuit

Azur™ - classic men's thong swimwear by Brigitewear ™
Classic and sexy European styling designed exclusively for the confident, mature man. The Azur men's thong swimsuit for men exclusively by Brigite for Brigitewear. A sensual design with minimal coverage, and a very high cut, to lengthen the legs and giving you an athletic look and that great Riviera tan. Fully lined in front.
Available in a variety of colors
$32.50
---
Free Shipping on orders over $75 US ($85 non US)
---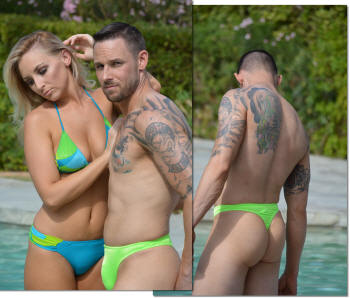 Men's thong swimsuit in Neon Lime (above)
---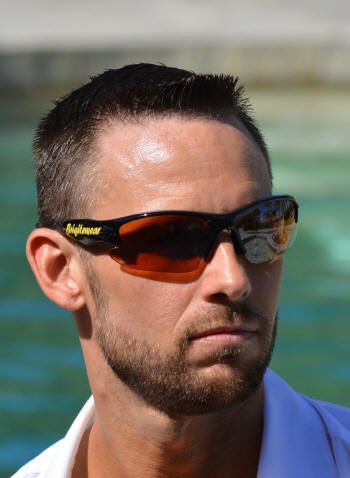 The Brigitewear high definition sport sunglasses the perfect accessory in Black or White $24.95
Azur Men's Thong Swimsuit - Review

---

man up 12/23/2013
By Robert Winston
I am so sick of what is called men's swimwear today. Why bother, just wear your street clothes. We'll it took some nerve, but I ordered one of these and I can tell you for a fact, my love life has never been better. Don't know if it's seeing me in it, or seeing a real tan when I'm not wearing it. Maybe just a little sexier than skanky white legs down to your ankles!
---

A wonderful swimsuit 11/05/2014
By F-St
I'm wearing thongs for more than 40 years - for swimming as well as underwear. Azur is one of the best thongs I ever had - it fits excellent, and very convenient and comfortable. I will buy more thong made by Brigite.

Palm Desert, CA USA 92211
(800) 757-2550
Brigitewear International wants you to be satisfied with your selection. Should there be any defect in quality or workmanship, if your size is incorrect, or if you just do not care for the style, your swimwear is exchangeable with original tags & hygiene strip within 30 days of receipt. See our Policies page for full details on exchanges/refunds.