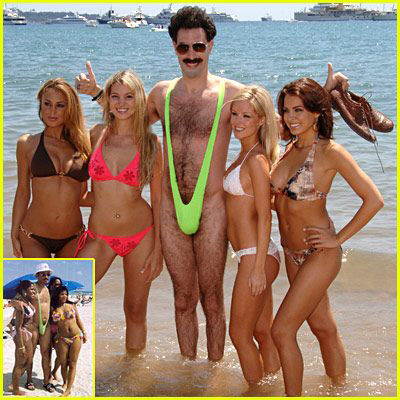 The Borat Thong swimsuit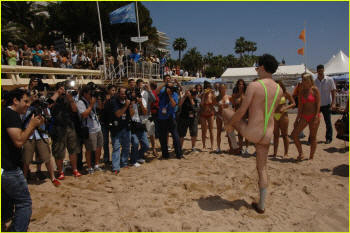 Just like in the movie - now for you!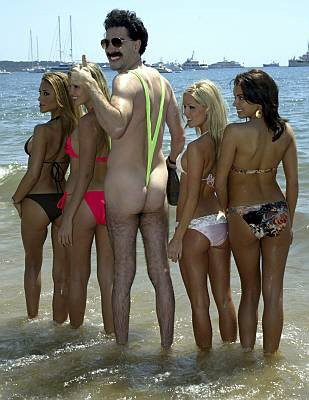 The ultimate fun swimsuit!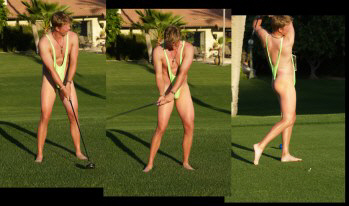 Even if you're an aspiring pro golfer! (click to enlarge)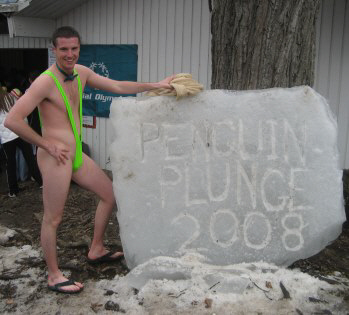 Be your own comedian - anywhere for any occasion
Borat thong swimsuit anyone?
Product Rating
7 customer reviews
Own your own original version exclusively by Brigitewear ® *
Look familiar? We designed and supplied the original Borat thong swimsuit for the movie pre-release promotion. Now own your own Borat styled thong. Get a laugh from your friends, whistles from the girls or guys, or just smile to yourself as you stroll along in this classic timeless design. For the comedian or just the "sexy man (or woman)" in everyone. Great for tanning too! Get yours today, they won't last.*
Borat styled thong swimsuit is made in the USA
$39 Sale Price $29.98
---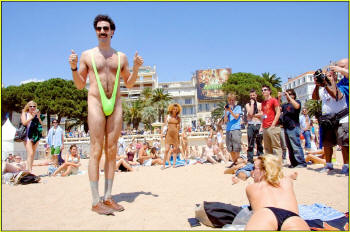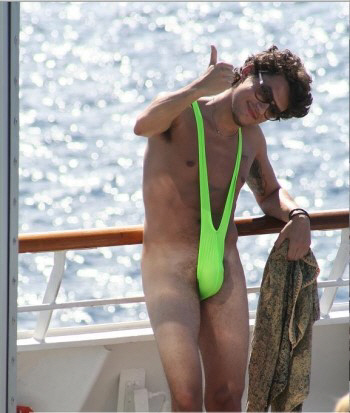 Even singer John Mayer gets into the character!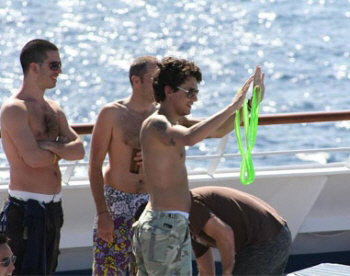 Sure to make you a hit with the ladies, or with the men if you're a "sexy lady"! Come on, take the plunge, your don't have to be Borat to look just a like him!
(Women's version here)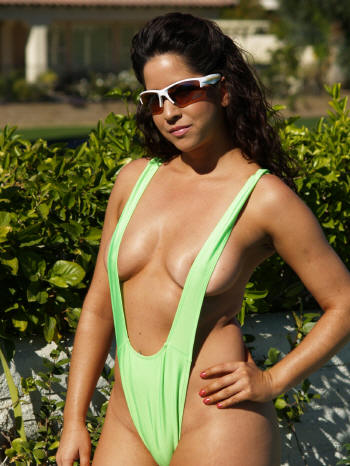 Palm Desert, CA USA 92211
(800) 757-2550
Brigitewear International wants you to be satisfied with your selection. Should there be any defect in quality or workmanship, if your size is incorrect, or if you just do not care for the style, your swimwear is exchangeable with original tags & hygiene strip within 30 days of receipt. See our Policies page for full details on exchanges/refunds.