A terrific poolside cocktail dress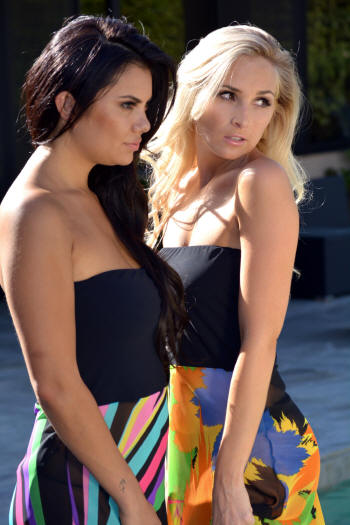 Suggestively sheer Stripes and a little more sheer Splash
Fold down to hips (above left) or wear higher up (above right)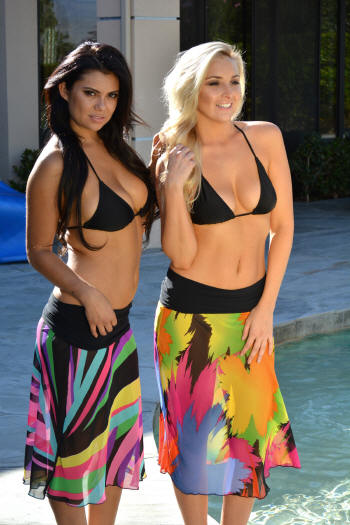 Perfect to wear with that favorite bikini top
Santa Monica Skirt/Dress
A versatile must have in your wardrobe.
The aouble lined light weight tricot top allows for wear as a dress or fold aown the top and it's worn as a skirt. Great beach cover and more!
The flowing chiffon skirt is subtly
see through.
(available in sizes 2-18)
Closeout
$44.95

---
---
Free Shipping on orders over $75 US ($100 non US)
---
---
Romantic, feminine, irresistible!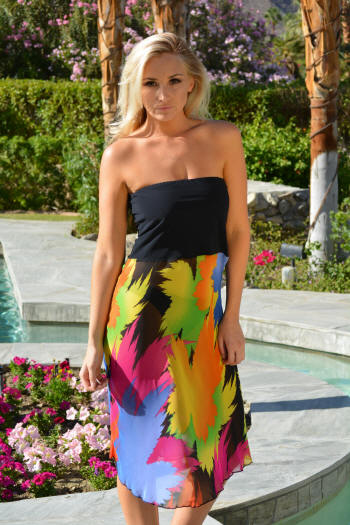 The Stripes (below) is slightly less see through than the Splash (above), but equally sensuous
Great versatility, wear as a cover-up or alone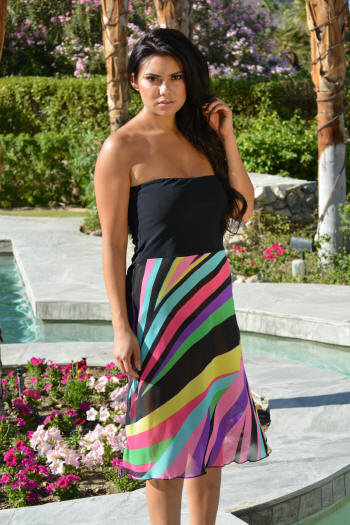 Sheer see through chiffon panels enhance bottom, most notably in the Splash (below)