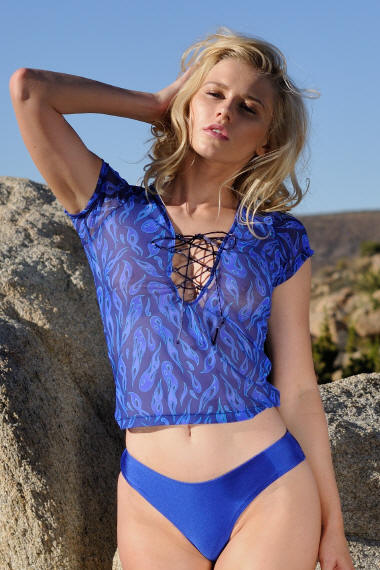 Satin cord laced front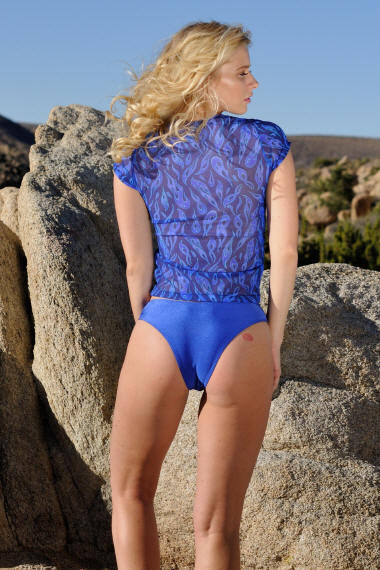 Pairs with numerous Royal Bottoms
Shown above & right with the Cheeky bikini bottom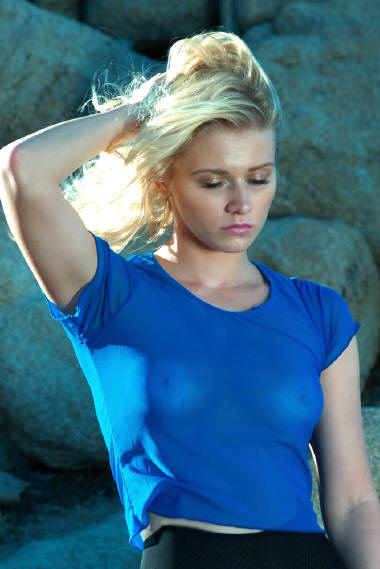 Above, the Sheer T Shirt in Royal Blue $29.50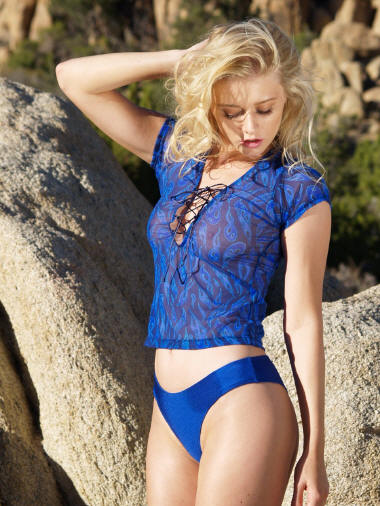 Comfortable stretch mesh
Lace Up T Top
The ultimate in sexiness, this mesh T top compliments swim bottoms, shorts & jeans. Wear it over the Flame triangle bikini top or alone.
In sizes Small - XL+
from $39.95 Sale 24.95 In stock! Order now!
Sheerness Scale rank "ST"
See additional coordinating pieces in the Mesh Bikini ensemble
---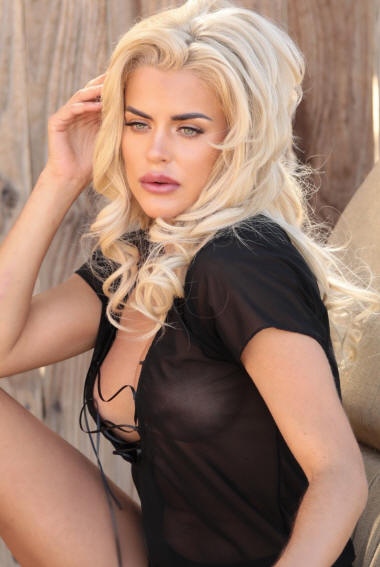 Very Sexy in Black or Neon Yellow (limited sizes remain)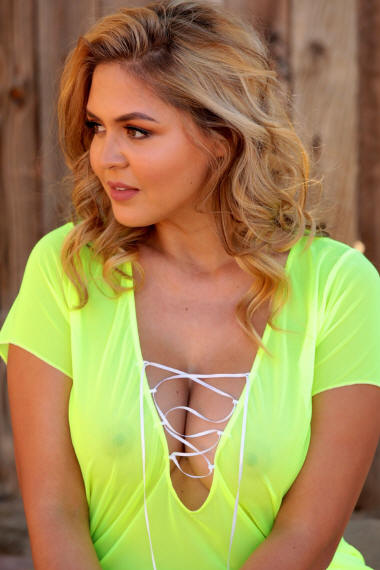 ---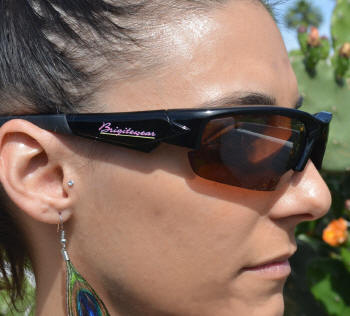 Brigitewear HD sunglasses are the perfect combination of high tech fashion, design and performance. Available in Black and White $24.95
---
Brigitewear
Dreams to Reality with the click of a button™

Don't forget a thong for the man!

Our Sheer T's make a great accessories