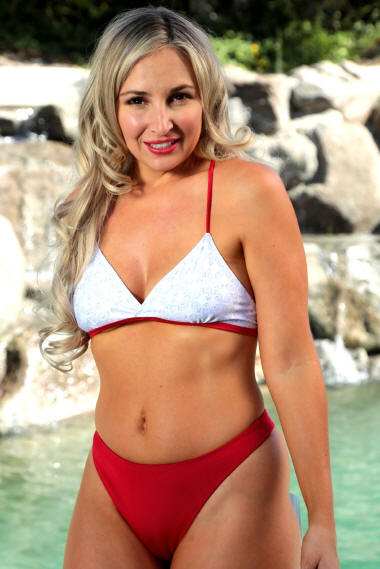 Crossback Top offers no pressure on the neck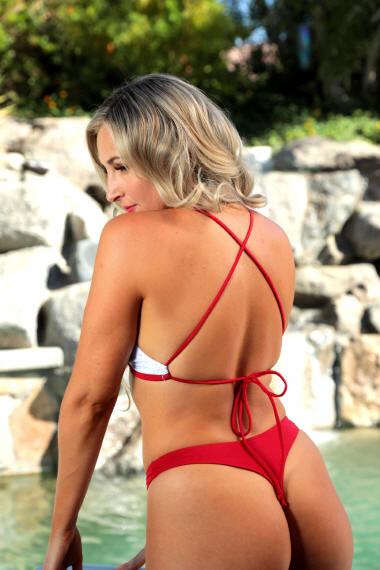 Both bottoms feature high cut leg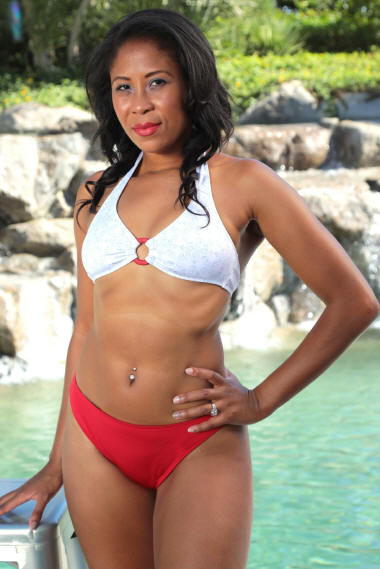 Ring Top is very supportive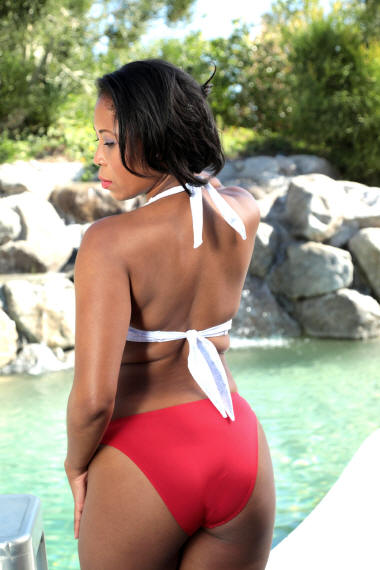 Sexy Ring bikini top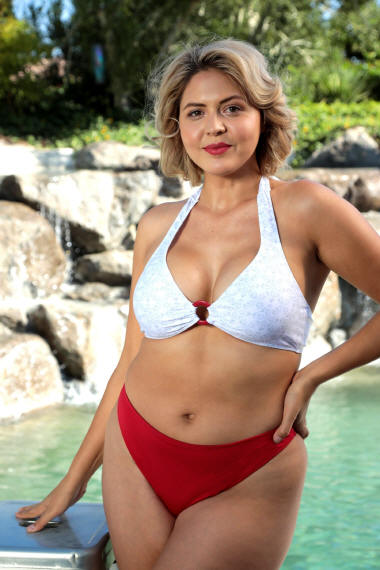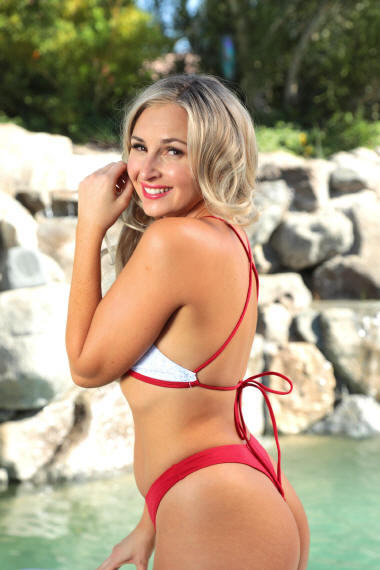 High Cut leg Thong bikini bottom
The Radiance Bikini
Two exciting tops and bottoms that offer something for everyone! The Radiance Crossback top uses red spaghetti straps over the shoulders and adjusts in back where the Radiance Ring top has a splash of red in the middle ring and uses wide ties around the neck and back. Both tops are made from quality tricot with a light gray pattern on matte white. The red bottoms are offered in thong and Rio. Also available coordinating Men's Square Cut Shorts.
available in sizes 0 -22
Top from $34.95 Bottoms from $33.00
---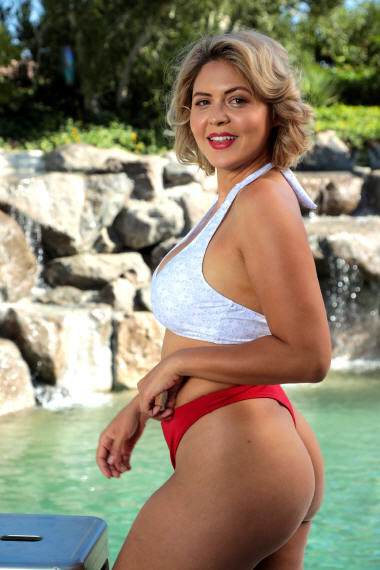 Available in sizes 0-22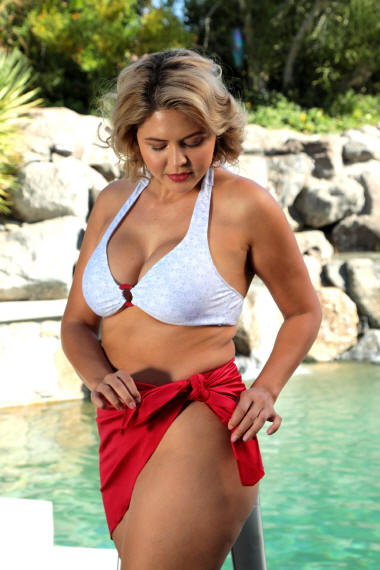 Coordinating Sarong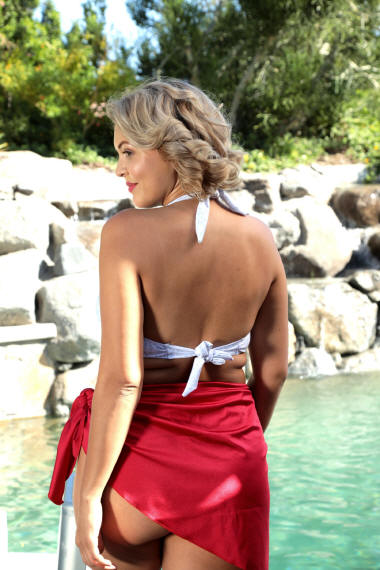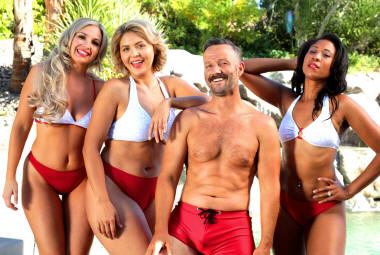 Join in the Fun!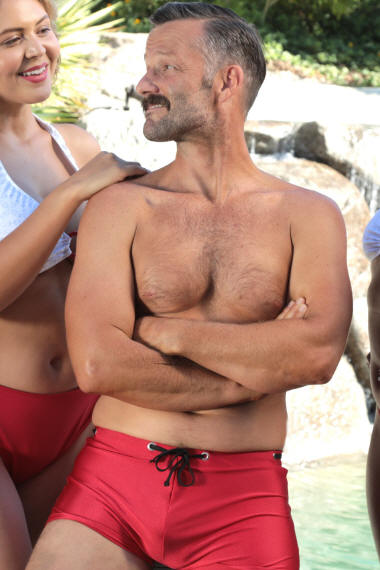 Coordinating Men's Square Cut Shorts in Red $47.95