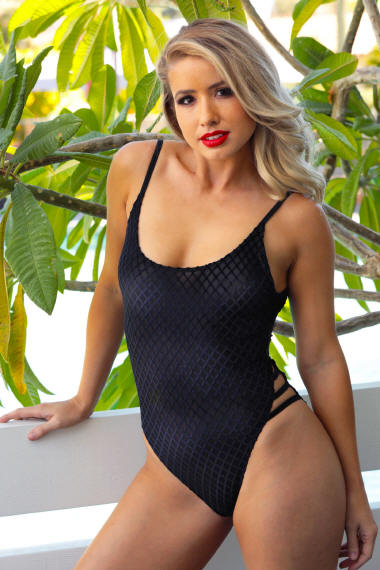 Seductive shadowy fabric with Sexy Rio bottom - above, high cut legs give you that sleek athletic appearance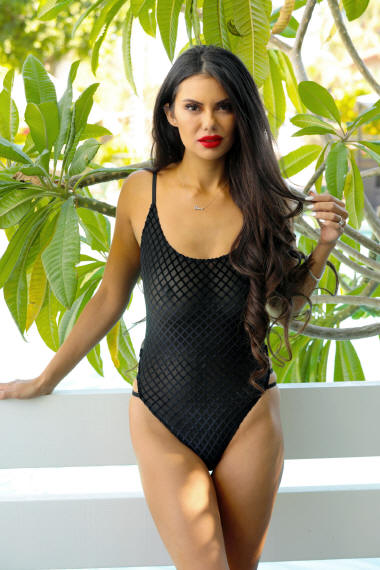 High Cut Rio bottom enticingly lengthen the look of you legs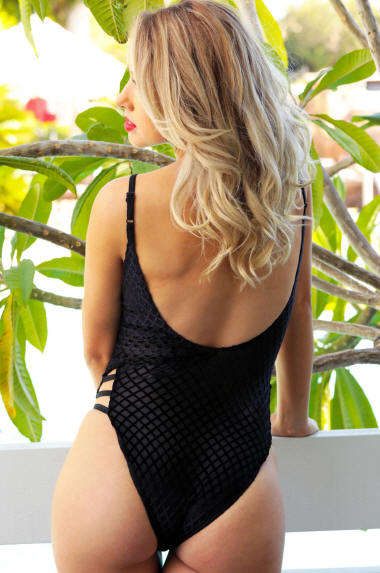 Enticing Rio bottom with just the right amount of coverage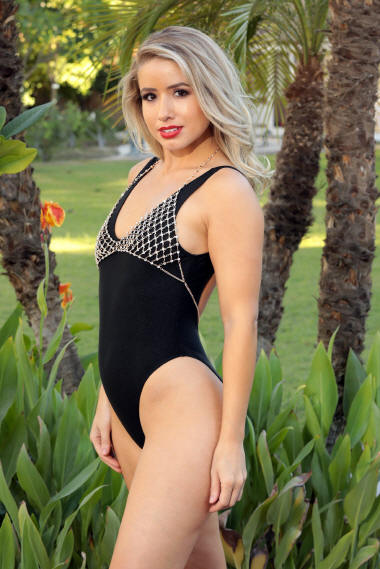 Sexy Rhinestone Bikini Chain Top option $38.50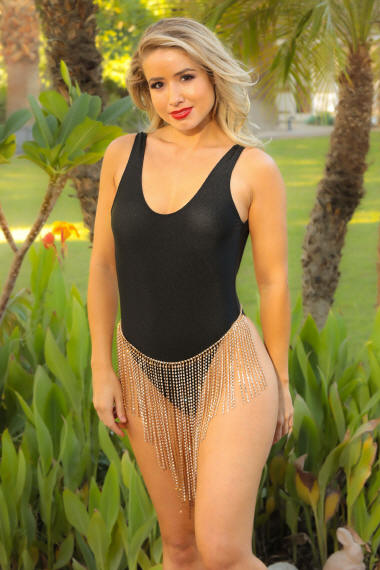 Gold tone Rhinestone Fringe Belt, a stunning look, Gold (left) Silver (right) $38.50
Smoke & Mirrors Rio One Piece
This velvety soft fabric is like a magicians illusion. In some lights it appears sheer, where in other light, you'll only see shadows. There's no deception, only a fabulous high cut leg suit that will stimulate the senses.
Available in sizes XSmall to 2X
from $76.95 In stock! Order now!
---
---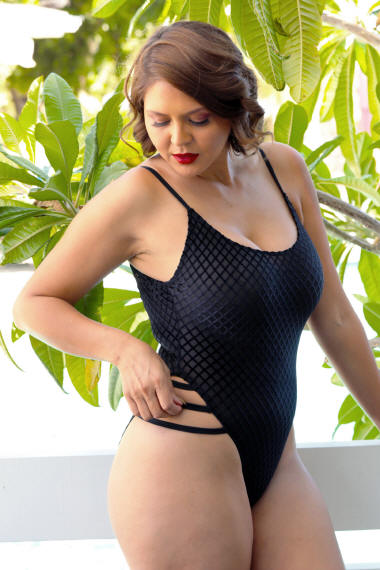 Sexy, minimal Rio bottom, in Sizes 2-22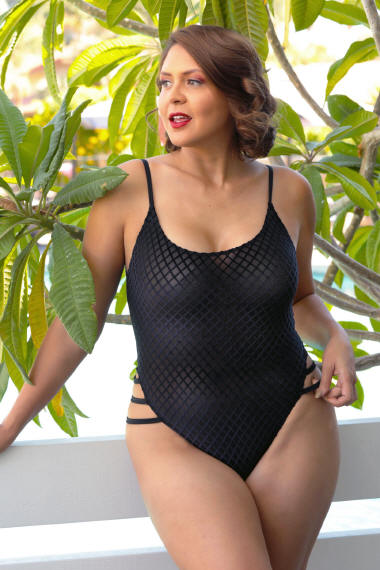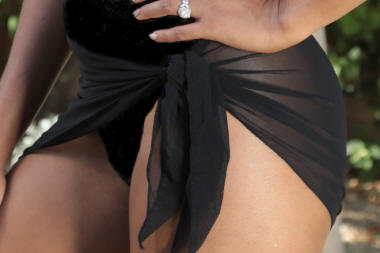 Sheer Black Sarong makes an excellent pairing
---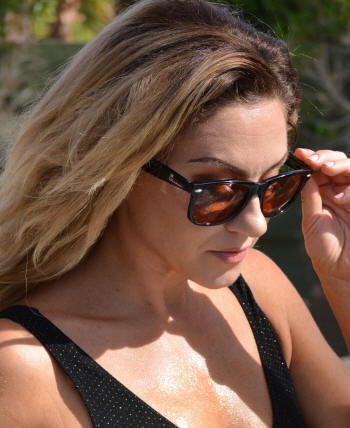 Brigitewear Retro Sport Sunglasses in Black $22.95 Sale $17.95